When you buy a new camper trailer or RV, the first bit of advice seems to always be the same: "Take a shakedown trip". After some research, I learned this was a trip near home – so you can bail if something goes terribly wrong – to test all the features of the camper and fumble through first attempts. We already had a special event planned (close to home but far enough we'd want to overnight it to be comfortable) when we magically received our camper early!
We are new to this so, naturally, we jumped in. We got the camper on Tuesday and needed to be at a campground Thursday night. The woman who sold us the camper had given us a small list of necessities that we should acquire before our first trip. The list looked something like this:
RV Leveling Blocks
Wheel Chocks
Sewer Hose
Slunky Supports (if you'll be at full hookup sites)
BPA Free Fresh Water Hose
RV Toilet Paper
Black Tank Chemicals
Disposable Gloves
Bullseye Level
30amp to 15amp adapter
We had nothing for the camper so we stopped at Camping World and started to spend some money. We bought all but one item on this list, thinking we wouldn't really need the Slunky Supports because we'd never actually seen them used.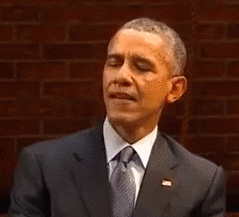 Luckily, we had also done some personal research and, cleverly, bought some other items beforehand. No one tells you that you might need a different hitch on your vehicle (learn what you need while waiting on your camper) and/or a hitch lock for your camper. These things are not cheap – especially if you purchase something that is worth the cost. I suppose if you never detach your vehicle, it might be okay to not get a hitch lock right away (or, obviously, if it's an RV that doesn't detach from its engine), but it's definitely a must if you want to actually keep your shiny, new trailer. Ours is so small/light that most vehicles could hitch up and drive away. Thank goodness for that lock.
We scrambled during our workdays (Wednesday and Thursday) to prep the camper for our little overnight trip. We decided to mod our camper to have a permanent "half bed" instead of its changeable almost-King size bed. Jimmy took a mattress topper and cut it to the proper size. We added a small adhesive basket in the shower and another small adhesive basket in one of the storage areas (these were highly recommended in multiple blogs).
In the end we only forgot 2 things that made life a bit harder – pillows and coffee. We could have picked those up anywhere, so, we did pretty good. We also learned a ton about our camper:
We want a stop valve for our shower (the built-in one is not so great).
The furnace doesn't seem to monitor the temperature for you (it just keeps getting more hot inside)
The boost setting for our water heater is great but the hot water lasts about 5 minutes, which was not enough for both of our showers.
Although we thought our tanks were small, we didn't ever fill the combined black/brown and never ran out of our fresh.
Our rock guards need something behind them because the wind from driving puckers them inward.
Maybe some bins/baskets to go inside the storage areas would be good so things don't slide around as much.
The fridge is pretty small and doesn't really regulate temperature well. It's either not cold enough or freezing all the things.
Black tank chemicals are a must and the kind we bought are actually really great! (See Walex Porta-Pak)
The sink is great but tough to use when cleaning full-size dishes, pots and cutting boards. A wash system might be better.
I have been gathering ideas from many other blogs on glamping, RVing etc. I'll continue to let you know what we do to enhance our experience and the fun adventures we have in our new camper!